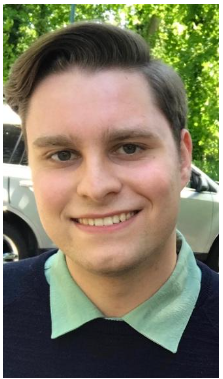 David Smith is a current graduate student from LaSalle University's Clinical Counseling program. He obtained his undergraduate degree in Psychology with a minor in Classical Studies from the University of Pennsylvania. Prior to joining us, David worked as a patient facilitator in the Temple University Healthcare System. This experience allowed him to interact with a wide variety of patients and families, supporting them through difficult seasons and circumstances.
David joins the Center for Counseling and Education excited to assist clients of all ages in navigating stressful situations and life changes. Utilizing an integrative, client-centered approach, David tailors his sessions to the unique needs of each individual. He provides clients with a safe and comfortable space to share their thoughts and feelings.
He has a strong interest in helping children, adolescents, teens and young adults balance the stress of academic expectations, social interactions and family relationships.
In his free time David enjoys camping, music, working out and playing with his dogs, Kenzie and Reiley.
Expertise:
Children, teens, young adults
Depression
Mindfulness
Stress management
School concerns
Family dynamics
Fee: $60 for a 45 – 50 minute session
Location: 50 South Maple Ave, Marlton, NJ and Virtual