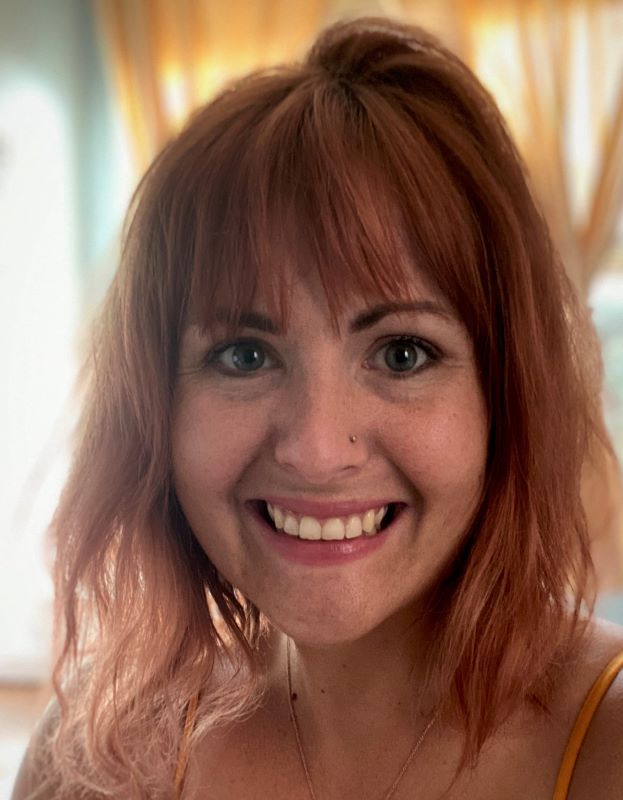 "Hello! I'm Elle Kahn, and I use she and they pronouns. I am a queer-identified Licensed Associate Therapist, offering my clients a space of safety and non-judgment. I view the therapeutic relationship as a powerful receptor for healing." 
Elizabeth brings curiosity, authenticity, and lots of humor to their practice. She holds space to explore, heal, and expand through a blend of humanistic, experiential, and expressive techniques. Elizabeth has spent her career working with adults, youth, and their families, navigating various mental health concerns, including stress and conflict from life transitions, Obsessive Compulsive Disorder (OCD), severe anxiety, depression, grief, and trauma.
Elizabeth has extensive experience supporting the unique needs of LGBTQ youth and adults, including coming out, symptoms from minority stress, resolving grief from families of origin, intimate partner violence, adoption, non-monogamous relationships, and transitioning. With a humanistic and affirmative approach, Elizabeth is passionate about supporting the wholistic wellness of LGBTQ youth and adults. In an often harsh and exclusive healthcare system, Elizabeth offers a space where her clients are nurtured, validated, and valued so they can safely explore and heal.
Elizabeth studied theater arts at Wagner College and earned her Master's in Counseling from The College of New Jersey. Elizabeth is currently completing her Doctorate in Organizational Psychology at Walden University. Elizabeth has extensively studied the impact of trauma on the body and mind and applies trauma-informed principles in her practice. She has completed the following certified trainings: Core Skills Training in Emotionally-Focused Therapy (EFT), Treatment of Child and Adolescent Anxiety, Grief: Current Evidence-Based Approaches to Care Across the Lifespan, and the Master Trauma Series. She also holds multiple certifications in systems advocacy and change management.
Outside of her therapy practice, you will find Elizabeth taking action for racial and gender equity, training and educating, consumed by historical fiction, cooking, and snuggling with her family.  
Expertise:
Gender Identity and Sexuality Development

Grief and Loss

Navigating change and life transitions

Trauma and PTSD

OCD and Anxiety 

Intimate Partner Violence

Minority Stress

Family and interpersonal conflict
Clinical Approaches:
Sex-positive, LGBTQ-affirming, antiracist, humanistic

Expressive Arts Therapy

Narrative Therapy

Exposure and Response Prevention (ERP) for Obsessive Compulsive Disorder (OCD)

Mindfulness-Based Cognitive Therapy (MBCT)
Come as you are.
NJ license 37AC00355100
Fee: $125 for a 45 – 50 minute session ($150 for the initial appointment)