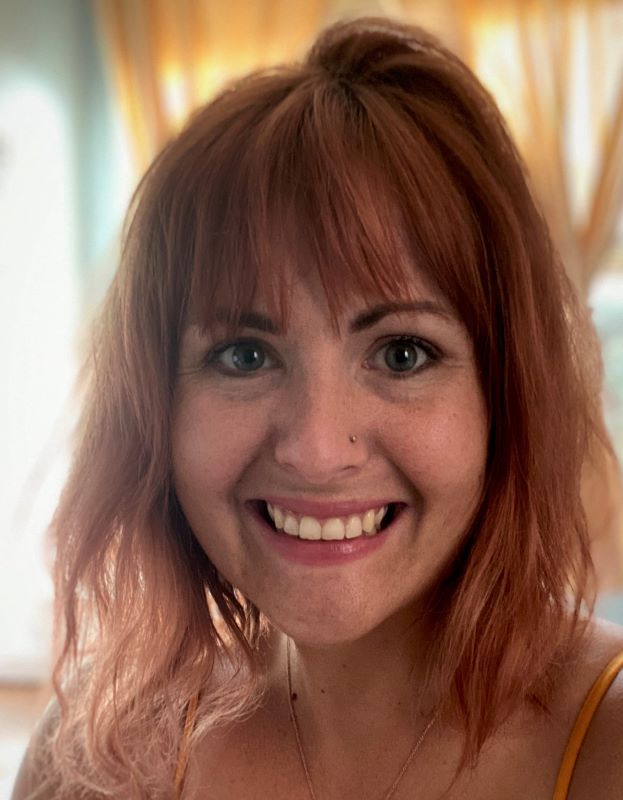 Elizabeth C. Kahn, MA, LAC (pronouns: she/they) is a Licensed Associate Counselor, Inclusion and equity consultant, and a Certified Master Trainer in Diversity. Elizabeth specializes in serving people of all ages who seek out wholeness in all of who they are.
With an authentic and compassionate spirit, Elizabeth supports youth coping with depression, anxiety, anger, and identity development, involving loved ones in each step of the therapeutic process. She guides youth and adults to find more capacity within themselves to manage the challenges they face while collaboratively developing their resiliency, inner peace, and joy.
Through an attachment-based, trauma-informed framework, Elizabeth works with those who suffer doubt, anxiety, and fear in showing up as they are in the world around them by applying mindfulness-CBT and expressive arts techniques. She offers a place of safety, nurturance, and empowerment.
Elizabeth studied theater arts at Wagner College and received her Master's in Counseling from The College of New Jersey. Elizabeth is currently working towards her Psy.D. in Behavioral Health Leadership at Walden University and holds multiple certifications in systems advocacy and change management. A committed antiracist therapist and educator, Elizabeth professionally designs and facilitates advocacy and anti-bias workshops and groups for interdisciplinary teams and organizations. Topics include Antiracist Clinical Practices, Queer and Trans Competency, and Fierce Conversations with Families of Origin.
Come as you are.