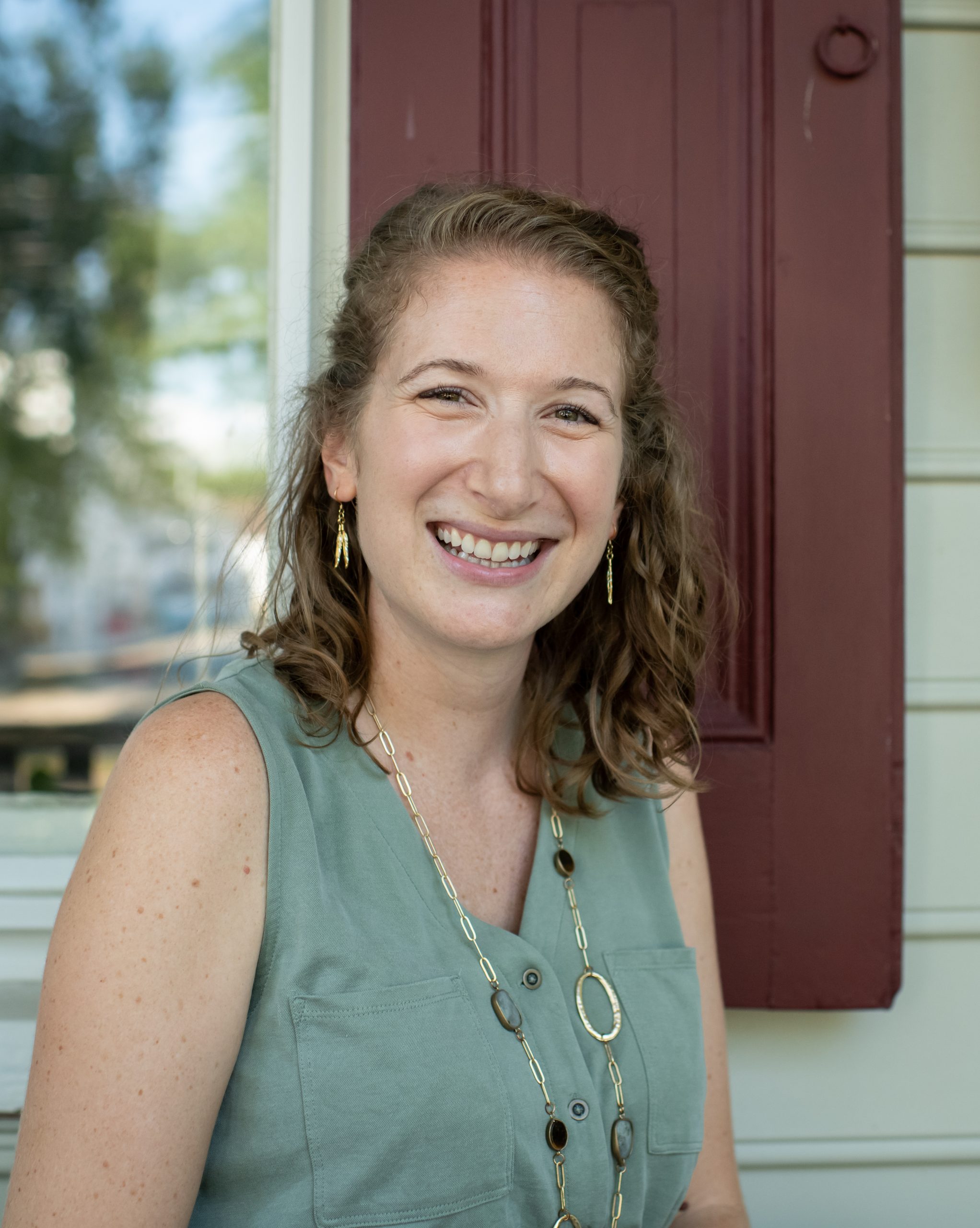 Rachel Hutnick, MA, LPC, ACS, RPT-S, a Licensed Professional Counselor, Approved Clinical Supervisor, and Registered Play Therapist Supervisor utilizes a collaborative, affirmative approach that is creative, compassionate, constructive, and most importantly, unique to each client. She brings a friendly and comforting presence to her work with children of all ages, adolescents, adults, families, couples, and groups. Rachel practices through an attachment theory lens, which considers the impact of early family relationships on a person's current well being and overall development. She integrates this approach with play therapy and expressive arts, gently weaving deep healing into the therapeutic space. 
Rachel is CFCE's Training Coordinator and has been instrumental in supporting, planning, and facilitating CFCE's group programs; educational workshops for parents on stress management, anxiety, OCD, and motivation; and continuing education courses for both CFCE therapists and other therapists in the community. Rachel links the newest literature on evidence based practices with hands on, relatable, and easy to follow instruction. In addition, Rachel has authored a chapter in the textbook "Using Superheroes and Villains in Counseling and Play Therapy: A Guide for Mental Health Professionals."
She is a graduate of Richard Stockton University, where she earned a BA in Psychology, and of Arcadia University, where she conducted her master level training in Counseling Psychology, with concentrations in child therapy, family therapy, and trauma.
Rachel has also received advanced training in Dyadic Developmental Psychotherapy (DDP), Theraplay, Play Therapy, Sand Play Therapy — approaches that she utilizes frequently in her work with children, teens and families, especially for anxiety and relationship challenges. Rachel also works with adoptive families, and is certified in Rutgers University's Adoption Studies Program. With training in Perinatal Mood and Anxiety Disorders (PMADs), she helps parents experiencing postpartum depression, anxiety, and/or OCD.
Rachel enjoys supporting couples in counseling using Emotionally Focused Therapy for Couples (EFT), an evidence-based approach for helping couples resolve conflict, improve their relationship, and rediscover each other.  She also has training in Eye Movement Desensitization Reprocessing (EMDR) for helping clients with trauma, and in Exposure and Response Prevention (ERP), the recommended treatment for Obsessive Compulsive Disorder (OCD). 
Rachel provides safe and affirming support for LGBTQ+ clients who may be seeking help for issues related to gender identity and sexuality.
Rachel brings an imaginative and energetic flair to her work with clients, providing an environment where 'coloring outside the lines' is perfectly acceptable, and being brave (as in doing what you are afraid to do) is celebrated! Rachel's admiration for the art of storytelling, the beauty of nature, and the healing powers of pop culture highlight her work with influences from narrative therapy, eco therapy, and humanistic therapy. 
Outside of her busy practice, Rachel enjoys spending time with family and friends, especially in her unique role as a mom of multiples, and values continuous learning to enrich her role as a therapist, parent, and partner.
Expertise:
Approved Clinical Supervisor (ACS)

Children, teens, adults, couples, and families

Anxiety

Depression

Trauma

Exposure and Response Prevention (ERP) for Obsessive-Compulsive Disorder (OCD)

Emotionally Focused Therapy (EFT) for couples and families

Marriage therapy

Family therapy

Parent coaching

Play therapy

Sand play therapy

Mindfulness

Perinatal Mood and Anxiety Disorders (PMAD); postpartum depression; postpartum anxiety; postpartum OCD

Eye Movement Desensitization and Reprocessing (EMDR)

Cognitive Behavioral Therapy (CBT)

Dyadic Developmental Psychotherapy (DDP)

Theraplay

Adoption-related issues
NJ license 37PC00571200
Fee: $180 for a 45 – 50 minute session ($225 for the initial appointment)
"We are always in a perpetual state of being created and creating ourselves" – Dan Siegel
Come create…