Online Therapy is going well at CFCE and we look forward to helping you!
The CFCE staff is committed to protecting the health and safety of our clients and staff members. We continue to provide online therapy at this time to help prevent the spread of COVID-19.
The CFCE staff is hard at work supporting our clients and their families despite the challenges of COVID-19. Our clients are reporting that they are highly satisfied with online therapy. We are helping individuals of all ages, couples, and families. We are running groups as well!
Life certainly isn't normal but we are embracing the 'here and now' and 'running with it' to promote mental health and well being!
We are closely monitoring the situation, following the advice of experts, and will resume in-person sessions when we believe that the benefit outweighs the risk. Of course, if we see a client in-person, we will take all the precautions necessary to prevent infection.
If you or a loved one is unable to take advantage of online therapy, please contact us and we will determine the best way to support you.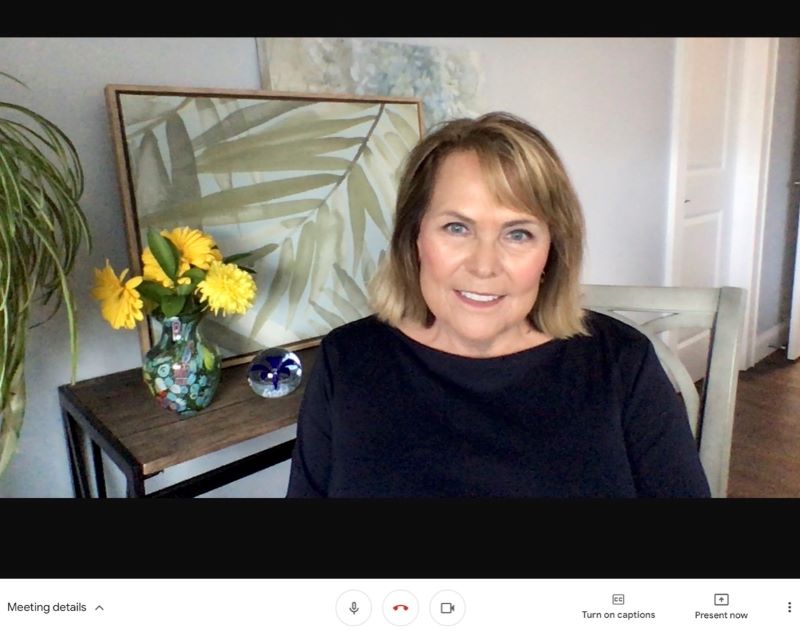 More about Online Therapy:
The platforms we use are secure and HIPAA compliant (Google Meet). Your therapist will guide you through the straightforward process to help you access the platform before beginning your session.
If you need to adjust your appointment time due to privacy or practical concerns in your home, please let your therapist know so they can accommodate any changes necessary to make the transition easier for you.
Online therapy provides an opportunity for you and your therapist to meet in the comfort and safety of your home. It can be done via a computer or smartphone and is completely confidential. 
Online therapy allows us to continue to provide our clients with a safe and accessible therapeutic experience. Research supports the efficacy of online therapy and asserts that therapeutic changes continue to occur similarly to in-office sessions.
We highly encourage you to reach out to your therapist, or our office staff, with any questions you may have, and consult our ONLINE THERAPY TIPS below!
The CFCE staff will continue to support you every step of the way!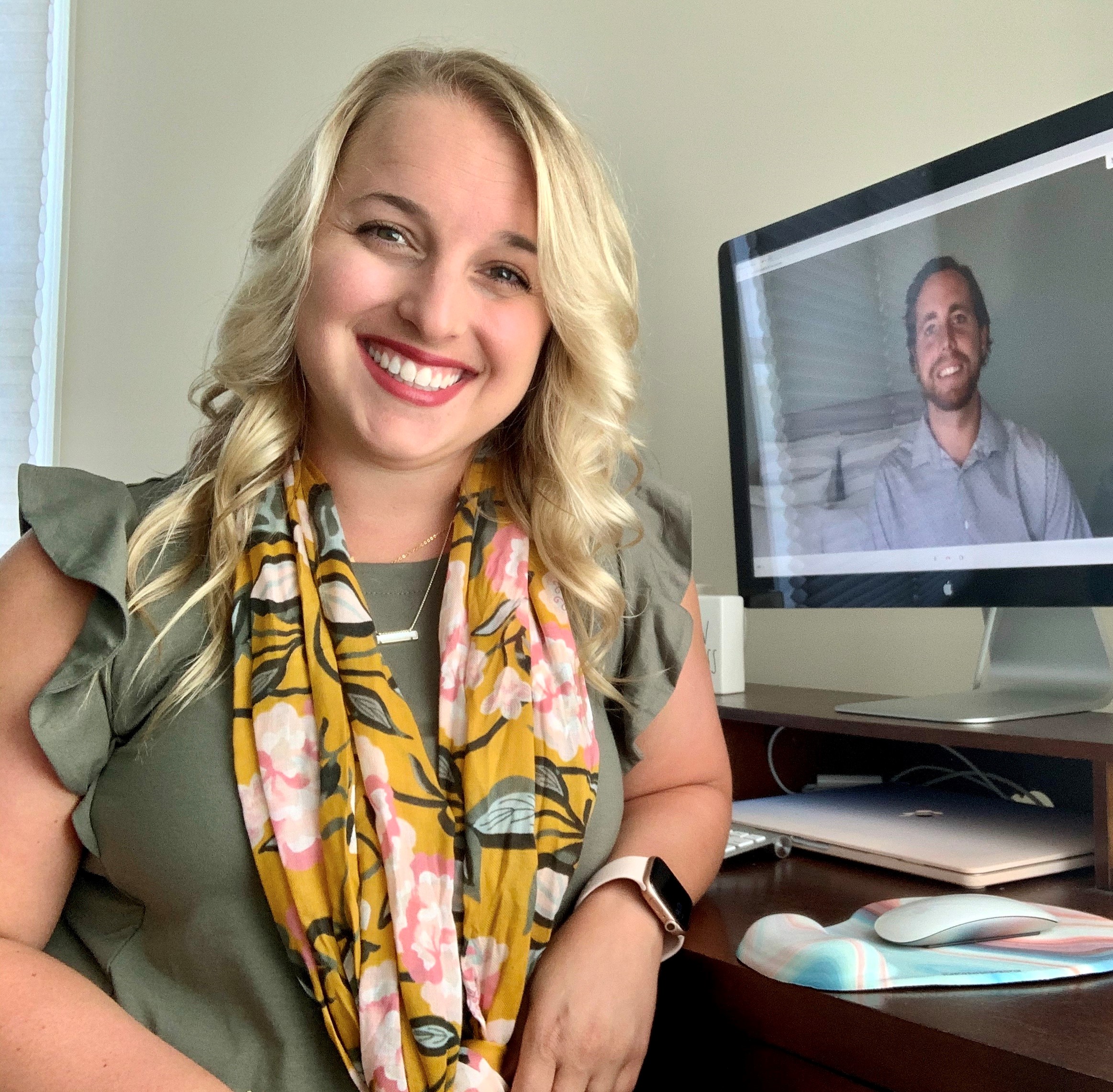 Tell Me More About How Online Therapy Works!
You set up an appointment with a licensed therapist (or therapist intern) as you typically would via our email (Info@cfcenj.com) or by calling our office (609-714-8400).  
The appropriate forms will be emailed to you. You will be asked to complete them before your first appointment.
Prior to each online session, you will receive an invitation via email for your appointment containing a link to a "Google Meet" session at the agreed upon day and time. 
What are Some Tips to Ensure a Successful Online Session?
USING GOOGLE MEET FOR THE FIRST TIME
As mentioned, CFCE utilizes Google Meet, which is a HIPAA-secure video conferencing platform to maintain confidentiality and privacy. 
If you are already using Gmail, Google Photos, Youtube or another Google product, you just need to sign into your Google account. 
You can access Google Meet on your desktop or laptop by using any updated web browser.  You do NOT need to download additional software.  
If you do plan to use a tablet/Ipad, you will need to download the free version of Google Meet. You can download this from the Apple Store or Google Play. 
We do not necessarily recommend using a smartphone for your session because of the small screen size, but this is useful as a backup in case you encounter challenges on your computer.    
You can read more about Google Meet here:
https://apps.google.com/intl/en/meet/how-it-works/
BEFORE YOUR SESSION BEGINS, CHECK YOUR SET UP 
Prepare a quiet and private place with good light, preferably in room with a good connection to the Internet 

Check that your chair is comfortable and your computer is powered up and on a steady surface

Utilize a desktop computer or laptop (a larger screen improves the experience!) 

Ensure you have a working camera and microphone —you can test this ahead of time

Have your cell phone nearby and your therapist's email in case you need to contact them 

It can be helpful to have some paper and a pen nearby, and a water bottle if you feel you might be thirsty. Other suggested items are tissues, fidget toys and other items that make your space and experience comfortable for you.  
A BIT MORE ABOUT PRIVACY 
Inform other members of your household that you will be online, and request that you not be disturbed or interrupted.

Consider using earbuds or headphones to improve sound and maximize privacy

You might want to put a white noise machine outside your closed door, or play music outside of the room you are in  

It can be helpful to put a sign or a note on the door that lets others know you are on a call 

If you still feel concerned, please speak to your therapist about other helpful ideas to ensure your privacy

Parents are encouraged to help their child or teenager have this same experience  
CONNECTING WITH YOUR THERAPIST 
Your therapist will want to be able to hear and see you clearly, so check this together

If you are uncomfortable with the camera, please let your therapist know as there are some ways to ensure your comfort (for example, you can hit the "pin" on your therapist's video screen to see only your therapist and not yourself). 

By looking into the camera, you are more likely to have good eye contact with your therapist
ENSURING A GOOD INTERNET CONNECTION AND TROUBLESHOOTING 
Unless your internet connection is hard wired into your device, it will usually be helpful if other family members are not streaming during the time of your session to improve the quality of your online connection  

If the connection gets 'glitchy or laggy,' please let your therapist know. It sometimes helps to 'exit the Meet' and rejoin.  

If for some reason you cannot access the "Google Meet" – please call or text your therapist to figure out a solution. Your therapist can also text you a link to the "Meet."
FOR COUPLES
Test out your screen and ensure you can both be seen on the video camera (the larger the screen the better)

Sit close enough to the microphone so that you can both be heard

It's preferable to be together but couples can also join from separate locations 

Take the same precautions as noted above in 'set up' and privacy
FOR ADOLESCENTS
Ensuring privacy is particularly important for this age group

Use of video camera is optimal but teen/young adult can opt out if they prefer

Therapist checks in to be sure teen/young adult is comfortable with set-up 
FOR FAMILIES AND  YOUNG CHILDREN
Provide young children with a quiet, private space as you would for an adult

If parent and child participate in the session, ensure  you can both be seen and heard on the video

Try to remove any distractions from the immediate area, however, fidget toys and other therapist-approved toys are okay 

Ensure you have any supplies needed for the session (therapist will advise you)

If a child participates alone, parent should allow privacy but have a plan to provide support in case the child needs help with technology or other issues

Check that your therapist has your cell phone number in the event you are needed

Help your child test out the Google Meet before sessions begin –most kids already know how to use it along with its many features!