Hurting During the Holidays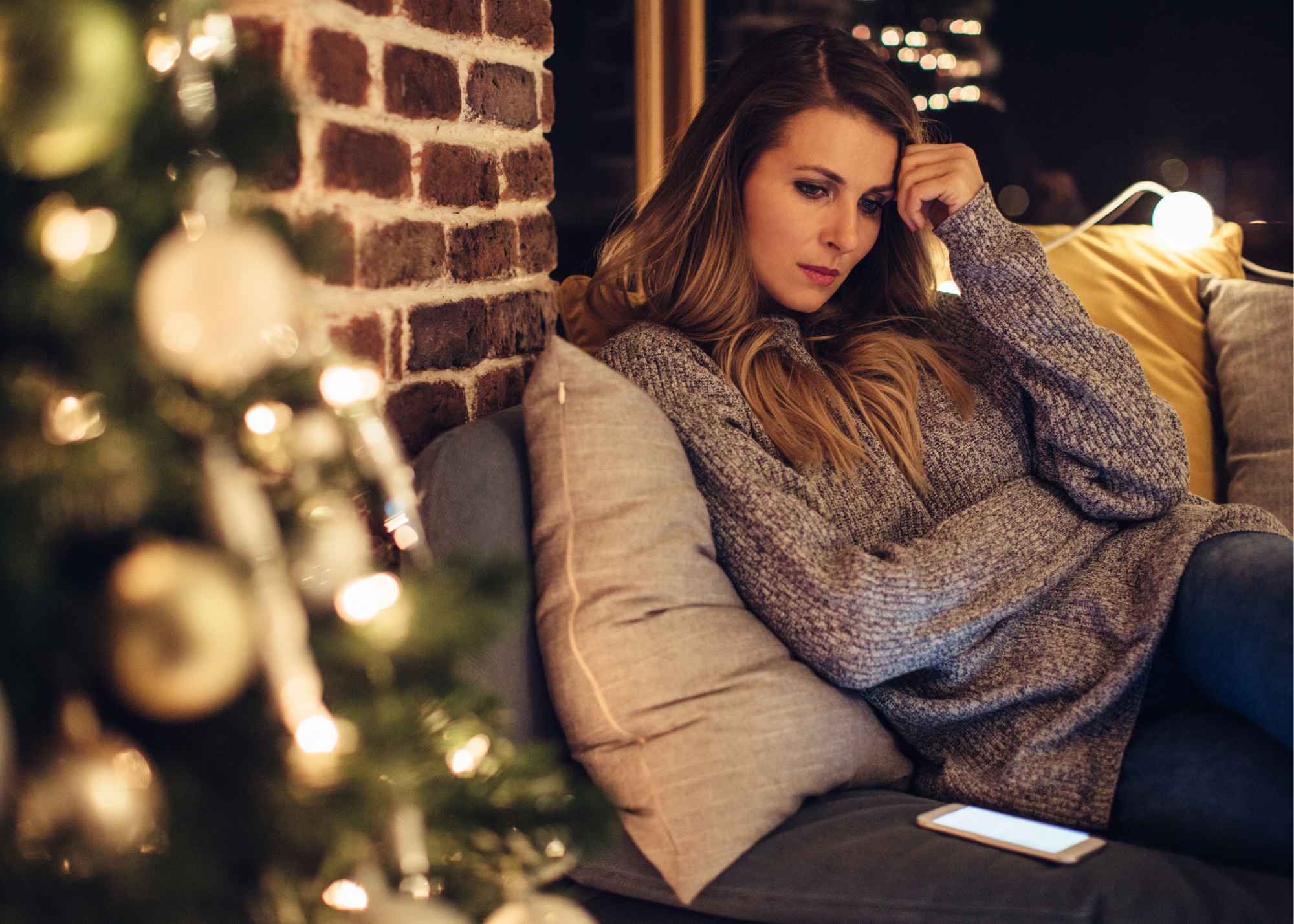 By Kim McDonald, MA, LPC, NCC
In the movie The Holiday​, Cameron Diaz and Kate Winslet's characters seamlessly swap
houses in order to escape their heartbreak and stress. Each finds love, self-acceptance
and hope for the future through the melody of empowered decision-making and the
harmony of self-reflection.
You, the viewer, are left feeling warm and happy as though the journey to emotional
well-being and managing the holidays may be a click away.
In reality, the journey to healing and enjoying the holidays is deeper, more attainable and
far more rewarding than an hour and a half romantic comedy.
It starts with believing YOU ARE NOT ALONE.
The holidays can feel isolating. The holidays during a global pandemic can feel even
worse. But the truth is you are not alone and your story doesn't end here. Every tear,
hurt and loss is important because you are important. Our signature strengths often come
during times of our greatest challenges.
DON'T FOLLOW THE CROWD.
While you may not be able to choose your
biological family, you can decide who you allow to speak into your life and who becomes
your friends, your mentors and partners. Choose wisely. Choose those who speak hope,
truth and encouragement and draw a healthy boundary from the crowd who enables,
judges and manipulates.
Remember, THIS WILL PASS.
The holidays are only a season. They do not hold the narrative of your life. You chose
the narrative by the daily, intentional habits and decisions you make each and every day.
You won't be stuck here.
FEEL YOUR FEELINGS.
Remember, the holidays are a season of dualities. The mix
of memories, hope, suffering, happiness and loss are bundled together in one messy,
knotty bow. If life were predictable and fair, we would only experience and manage one
difficulty a season: one loss at a time, one complicated relationship at a time or one
financial stressor at a time.
Yet life isn't one-dimensional and neither are you. You are made with a trio of emotions,
thoughts and behaviors that are as uniquely precious as snowflakes that fill the winter sky
with its presence. Allow yourself to feel without numbing or minimizing.
SHOW DAILY KINDNESS TO YOURSELF.
Self-care is comprised of feelings, thoughts and behaviors. Taking time to breathe, savor, cultivate gratitude and remind
yourself "I am good enough" are ways you can be kind to yourself throughout each day.
The journey to healing during the holidays is one that begins with belief. Your belief will
not only impact you but it'll have the power to impact generations after you.
If you are struggling with processing and managing your emotions, such as anxietyor
grief, during the holidays, CFCE is here to support you. We are currently providing
online therapy.
Contact us – we would love to work with you!