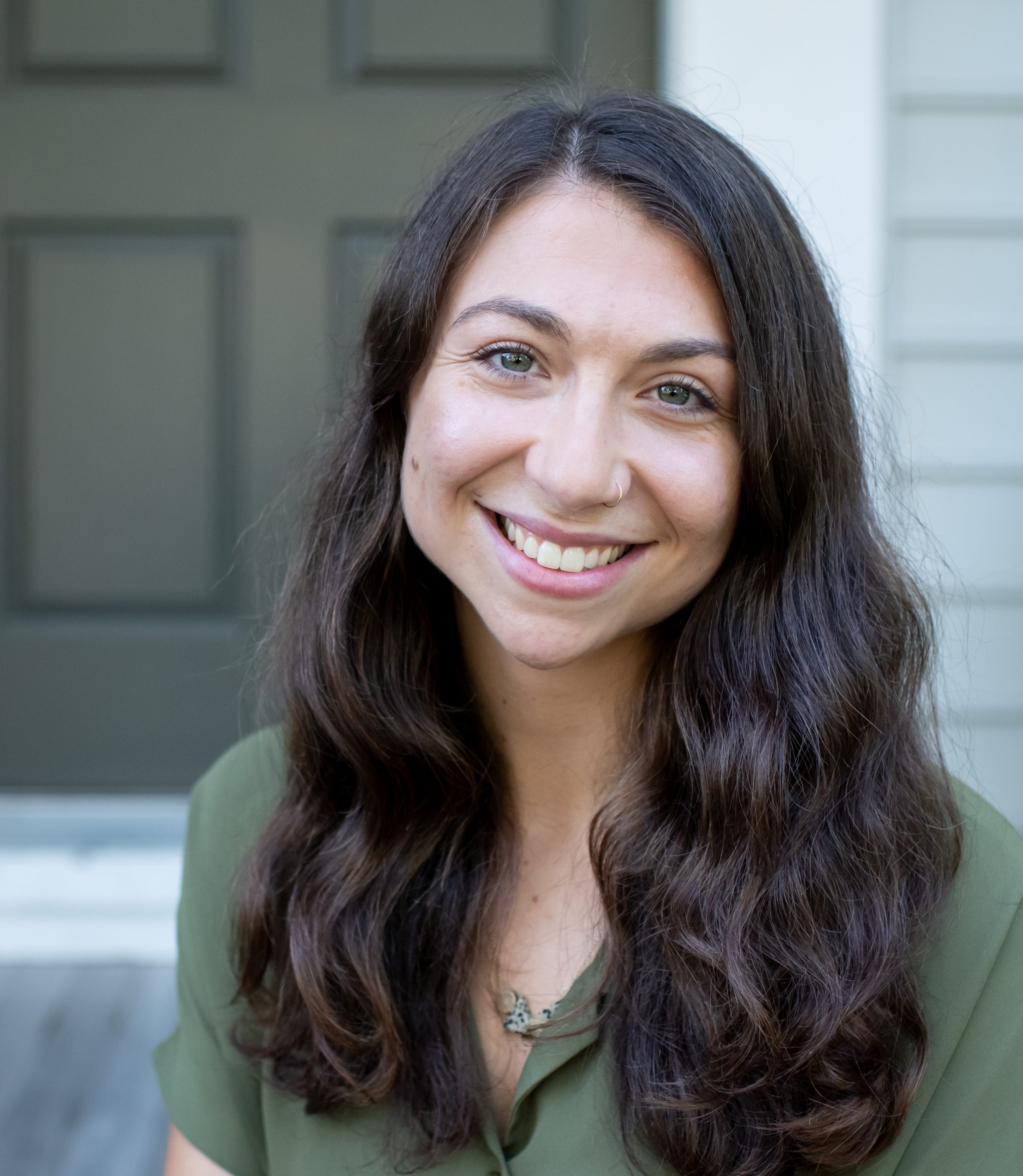 Simone Lavine, M.S.Ed, M.Phil.Ed., LAC  holds two Master's degrees from the University of Pennsylvania, one in Counseling and Mental Health Services and the other in Professional Counseling. Simone earned her BS from Temple University in Human Development and Community Engagement, with a concentration in Childhood Mental Health.
Simone utilizes a client-centered, trauma-informed, and identity-affirming approach in her work with clients of all ages, backgrounds, and life stages. Her framework of cultural humility and respect takes into account the micro and macro impacts of culture, race, ethnicity, gender, class, and intergenerational trauma on her clients, and prioritizes advocacy as an essential component of therapy.
Simone draws from humanistic, attachment-based, Gestalt, Polyvagal, Internal Family Systems (IFS), and Cognitive Behavioral orientations, tailoring her integrative approach to each client. Simone understands that emotions and traumatic experiences have physical manifestations and live in the body. Her training in Yoga and Eye Movement Desensitization and Reprocessing (EMDR) allow her to facilitate body and brain-based processing, an important addition to traditional talk-therapy techniques.
Simone is passionate about working with couples and families and utilizes her training in Emotion-Focused Therapy (EFT) to help people understand and overcome the ways attachment-based trauma impacts their relationships. EFT has been shown to be the most effective way to improve attachment relationships, and Simone has seen this effectiveness firsthand in her work.
Simone's first career was as a teacher and children's theater director, which informs her work with children and families, along with her training in Child-Centered Play Therapy (CCPT), Filial Play, Theraplay, and Expressive Arts. Simone's holistic approach to therapy with children includes the family, school, and community. Simone uses her experience and background in child development, education, and attachment to coach parents in creating more connected therapeutic relationships with their children.
Outside of work, Simone loves to spend her time with her family, friends, and rescue dogs, Barry and Molly. She enjoys hiking, painting, crafting, cooking, gardening, and caring for her many houseplants.
Expertise:
Anxiety

Depression

Trauma

Relationship conflict

Couples therapy

ADHD

Behavioral issues

Cognitive Behavioral Therapy (CBT)

Expressive arts

Emotionally Focused Therapy (EFT) for couples and families

Internal Family Systems (IFS)

Mindfulness and Yoga
NJ License 37AC00596300
Fee: $175 per 45-50 minute session ($200 for the initial appointment) 
Location: 19 E Main Street, Marlton, NJ and Virtual