"What Now?" Young Adult Group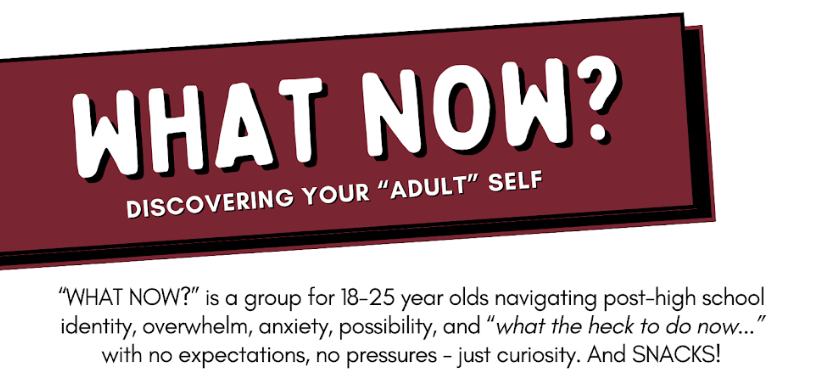 Coming January 2024!
Group will run for 6 weeks
In person at our Marlton (50 S. Maple Ave.) location
Fee: $100 per 2-hr session*
*One individual Introduction session ($60) with a Group facilitator will be required for participants who are NOT current clients of CFCE.
If you are interested in this group,
please click "Yes, I'm Interested" below.
Complete the Interest Form and we will contact you with information about January 2024 scheduling.
Okay, I'm Interested… but literally
'what now?'
Great question! 
All individuals interested in participating in this group need to please complete the Interest Form for this group.
We will contact all interested participants to confirm the January 2024 Group start date, final registration, and payment. 
For more information about our co-facilitators for this group, check out their bios below: